We Are Your Local Digital Marketing Specialists
We help you get new and more frequent customers using everyday technology so you can focus on doing what you love… running your business!
What Our Team Can Do For You
Featured Articles & Resources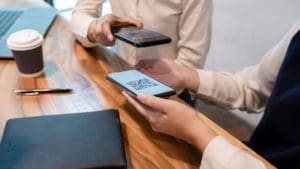 Just before the COVID-19 pandemic turned everything on its side, QR codes were dying a quiet and painless death.  This puzzle-looking barcode technology has been...
Read More
Len Marshall is the Creative Director at Quiet City Design, which he founded in 2008 after freelancing in graphic design and web development for almost a decade.
Since then, Quiet City Design has been helping local businesses and international organizations alike to reach their target audience and customer base using online tools and systems so they can focus on doing what they do best.
Len is a Certified Turnkey Marketing Systems Specialist with more than 20 years of experience in designing, developing and deploying hands-free, automated marketing systems.
Contact Us Today.
We'd love to chat about your business needs.