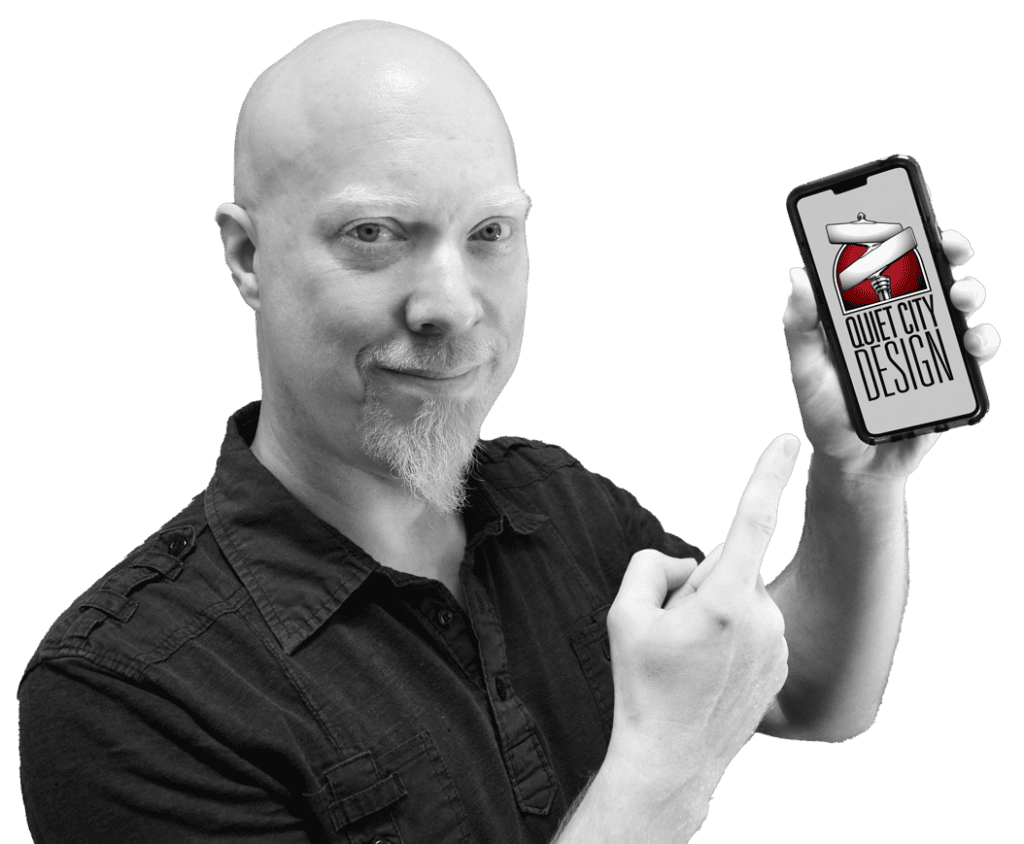 "I do my very best to help local business owners reclaim their revenue, customers and time, without taking them away from what they do best."
Owner & Founder
Quiet City Design
I help local business owners find new and more frequent customers using everyday technology.
What does that actually look like? For the most part, leveraging people's attachments to their phones.
Most people keep their phones within arm's reach. Rarely are phones in another room.
And with today's technology-packed smart phones, everything is just one tap away:
The internet, email, social media, text messages, chat apps, and of course, phone calls!
Together, we dig deep into your company's existing digital and offline marketing profile and find creative ways to streamline your leads' and customers' experience.
Search Engine Optimization
Customer Conversion Optimization
Digital & Print Advertising
How Quiet City Design Was Built
After graduating with a university degree in Fine Arts – Music, and struggling for a couple of years to figure out what I was doing, I happened to be sitting on the subway train heading home one night.
I was staring at one of the many ads and had a "Matrix" moment, where every layer and element of the poster expanded in my vision and I could see it's separated components.

"Pfff… I could do that," I said to myself.

And then the proverbial light bulb popped up over my head!

"I could do that… and people could pay me!"

As a life-long musician, art and design had always been another expression of my creativity. I went back to school to learn my craft and started working freelance design gigs at night while I cut my teeth in a high-profile promotional marketing company during the day.

Eventually, the freelance gigs got bigger and more advanced, moving from print to web, email, video and other interactive strategies. I quit the day job and went all in with Quiet City Design.

Recognition & Certifications