Winchesters SEO Plan 2020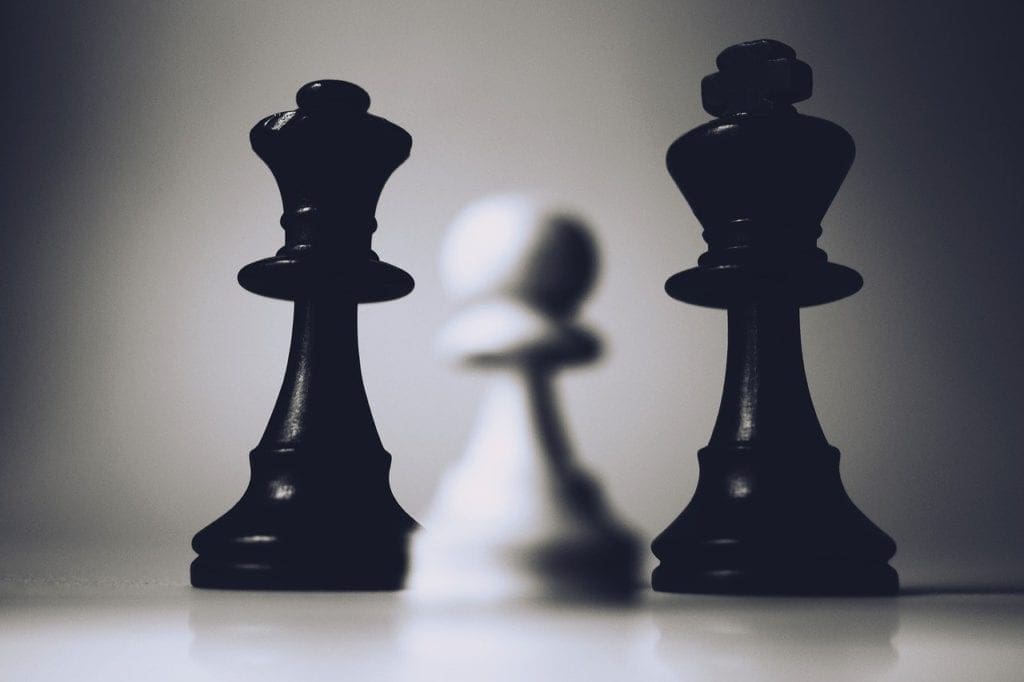 Winchesters is a niche recruitment firm in downtown Toronto. While having a successful portfolio of clients, Winchester has not been able to develop an online presence or foothold in search engine indexing. The result is that potential leads simply do not see Winchesters.ca when sourcing recruitment agencies to work with.
We'll look at what is being searched for in your industry and niche, then make changes to your website in order to get you the fastest and best results.

We'll focus on optimizing each department of Winchesters for the best keywords and search phrases to get ranked higher, even to the top of the list.
Lastly, we'll help build a long-term plan helps Winchesters stay in the top positions for all your major keywords.
The objective is simple: dominate Google.
SEO is not an over-night, "flip-the-switch" tactic. It's a long-game that provides long-term results.
We recommend a 30-Keyword Focus distributed across the business categories that clients and candidates would be most interested in
10 KW specific to "Procurement Recruitment"
10 KW specific to "Finance & Accounting Recruitment"
10 KW specific to "Audit & Taxation Recruitment"
Additionally, our plans includes:
Website Audit
GMB Profile Setup & Optimization
Local Schema Implementation
Citations & Business Listings
On-page Content Optimization
Monthly Link Building
Monthly Reporting
Month 1 | Campaign Setup and Initial Optimization
Account Research and Preparation
Website Audit
Pages Optimized (~10 pages)
SEO Benchmark & Keyword Research
Google Analytics & Search Console Configuration
GMB Profile Setup & Optimization
Bing Webmaster Setup
Initial Backlinks creation
On-Page Optimization
Webpage Copywriting & Editing

Article Blog Creation

Title Tag Optimization 
Meta Description Optimization 
Meta Keyword Optimization 
Domain Redirect Optimization 
XML Sitemap Optimization
Robots.txt Check
URL Rewrites
Broken Link Report
Initial Backlink Development
Industry Directory Submissions
Magazine/News Placement 
Blog Post Outreach
Month 2 | Benchmarks & Off-Page Optimization
On-Page Benchmarking (Google Tools Integration and Testing)
Google Analytics (GA) Account Integration
Google Search Console (GSC) Account Integration
Google Tag Manager (GTM) Website Installation (after GA and GSC integration to GTM)
Google Analytics Firing Test
Sitewide Tags Definition and Testing
Page Tags Definition and Testing 
Other On-Page Optimization Strategies
Schema Element Installation, including website, phone, and Same As elements 
Data Highlighter Application (homepage,  and other page types such as articles, book reviews, events, local businesses, movies, restaurants, software applications, and TV episodes)
Google Analytics Filtering (including referral filters and IP filters)
301 Page Redirections 
404 Error Corrections
Internal Linking (10 links per 10 pages)
Site Speed Optimization (for WordPress sites only)
Google Tools Integration Reports
Backlink Development 
On- or Off-page content creation
Increase Backlinks Portfolio
Month 3+ | The Ultimate Plan
SEO health checks
Monitoring and Reporting
Continued backlink creation
Guaranteed outreach for backlink placement through industry partner magazine sites and networks.
That is ultimately how you get that level of awareness and lead generation – to simply be everywhere.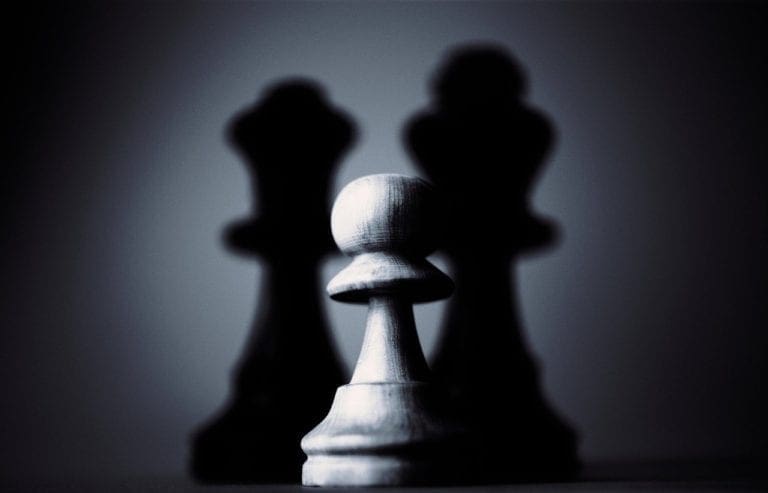 Your Investment

You understand the importance of investing in others. Now it's time to invest in yourself.
We require a minimum  3-month commitment to executing your SEO plan. You should start to see significant changes to appear 3 to 6 months into the campaign.
The longer you commit to building your positioning, the stronger it gets over time. Your competitors are always working on their search ranking at the same time, either to maintain or increase their position.
Frequently Asked Questions
What is Local SEO?
Local Search Engine Optimization (or local SEO) is the process of ranking websites through geo-targeted keywords, localized content, citation building, and claiming local business listings. Local SEO is an effective strategy for local mom-and-pop shops, brick-and-mortar stores, or businesses with physical locations that operate in a specific area.
How does Local SEO work?
Local SEO helps the website be more visible to customers within their geographical area, so they appear as the most relevant on local search results. This happens when search engines pull business information from different sources, such as online directories, local newspaper websites, blogs, local forums, and review websites. Websites rank well on local search results through the following elements: proximity of the business to the search user, the relevance of the business to the search query, and prominence or what customers say about the business.
Methodology-based Solutions
Our local SEO services combine citation building, effective on-page SEO, and natural link building strategies to provide long-term results for local businesses.
Drive Highly-Targeted Leads
We make it easier for businesses to be found in their area by improving their local SEO ranking. With geo-targeted keywords, businesses get ready-to-convert leads.
Enhance Local Exposure
Our local SEO agency puts businesses on the map and gives their local awareness a boost while building their online reputation with our local SEO solutions.
Reporting
Every month we will send you an updated report that details all the links, keywords and URL's that we've created for you through the outreach efforts. We provide all the information you need in total transparency so you are sure that your investment is working for you.
How long before I see an improvement in my rankings?
A typical amount of time to expect to see positive ranking movement is anywhere from 1-3 months. Additionally, you can attain first page rankings in an estimated 6-8 months (8-12 months for a competitive market). Our in-house team of SEO experts will assess your project during the keyword and website analysis phase to determine a reasonable expectation.
Can you guarantee top ranking on Google?
Unfortunately, no.  Between the changing landscape of people's search intent, search engine algorithm updates and competitor changes, it's impossible to guarantee a #1 position. That said, we do our best to identify the best search keywords and phrases to get your business positioned in front of the best audience, and drive more traffic to your website.
Are there any Long-Term Contracts?
No. We do require a minimum of 3 months to develop and execute the SEO plan for your website, but you are not locked into an annual or long-term commitment. You will need to review and accept our standard terms of service. 
How or when do we quit?
We're confident that our services will exceed your expectation and that you will want to continue business with us. If you decide to no longer want to work together, simply let us know and we'll wrap things up. There are no cancellation fees.
This Search Engine Optimization (SEO) Agreement is dated October 28, 2020 and is between Neil Drew, Director, Winchesters Inc., (the "Client"), and Len Marshall, Owner, Quiet City Design (the "SEO Consultant").
The SEO Consultant provides search engine optimization services to website owners.
This SEO Agreement provides for the SEO Consultant's development and execution of a search engine optimization and marketing strategy for the Client.
The parties agree as follows.
1. Definitions. Terms defined above have their assigned meanings and each of the following terms has the meaning assigned to it.
"Agreement" means this SEO Agreement.
"Black Hat" means using spam-like methods focused on computers instead of human users to increase a website's performance. Black Hat SEO tactics include keyword stuffing, invisible text, and more.
"Business Day" means the usual workweek of Monday through Friday, with the exception of all holidays.
"Down Payment" has the meaning assigned to it in Section 3.3.
"Effective Date" means the date listed in the preamble of this Agreement.
"Keyword" means words typed into a search engine by potential consumers of the client's website and its related products and services.
"Website Content" means the words, graphics, video, or other immediately visible content when visiting a web page.
"White Hat" means using SEO methods focused on human users and based on accepted search engine guidelines to improve a website's performance.
"Writing" means an e-mail or other written communication, such as attached documents, sent for the purpose of providing legal notice to either party.
2. Hiring of the SEO Consultant/Company. 
By signing the Agreement, the Client hires the SEO Consultant to provide search engine optimization (SEO) services as described in this proposal.
3. Fees.
3.1. Billing Rate. The SEO Consultant bills on a monthly recurring cycle (the "Billing Rate").
3.2. Project Estimate. The SEO Consultant estimates that the fee for providing SEO services to the Client will be between $1,000 and $1,800/m, based on the number of keywords to focus on ranking. Ontario HST is extra. 
3.3. Initial Payment. The SEO Consultant shall have no obligation to begin work prior to receiving the Initial Payment. The Client shall pay the Initial Payment to the SEO Consultant within one week of the Effective Date of this agreement.
The Initial Payment covers the backend work tasks outlined in the first month of the campaign and is nonrefundable.
3.4. Invoices. The SEO Consultant will bill in monthly increments. Invoices shall include information relating to:
a) the billing rate per month,
b) an itemized list of tasks completed.
3.5. Payment. The Client shall pay the SEO Consultant by Credit Card charged automatically each month on the day of the initial payment. For example, if the initial payment is received on November 4th, all subsequent payments will occur on the 4th of the month.
4. SEO Consultant Services.
4.1. SEO Strategy; Selected Search Engines. The SEO Consultant shall work with the Client to formulate an overall Search Engine Optimization strategy to improve the performance of the Client's website, www.winchesters.ca, for the Keywords selected in Section 4.2 in the following major search engines:
Google
Bing
other search engines as appropriate
4.2. Keyword Selection. The SEO Consultant will evaluate and asset the competitive landscape of the industry and make recommendations to the Client of which keywords to focus on. The SEO Consultant may recommend additional Keywords to be added to the list.  The Client will approve or modify keywords before the SEO plan begins.
4.3. Backlinks. The SEO Consultant shall build a profile of backlinks to the Client's website at www.winchesters.ca. The SEO Consultant shall maintain a report of all backlinks and provide the report to the Client at the Client's request or at the end of the project.
4.4. Code Analysis and Modification. The SEO Consultant shall analyze the underlying code of the Client's website and provide recommendations or modifications to the code to improve the website's performance in the selected search engines.
4.5. Search Analysis and Reports. The SEO Consultant shall monitor website traffic, generate reports based on website traffic, and provide recommendations and strategies to improve targeted traffic to the Client's website. The SEO Consultant may use various free or paid third-party tools or applications as part of this process.
4.6. Website Content Creation. Website Content creation is a large part of any search engine optimization endeavour. The SEO Consultant will likely recommend the Client add additional Website Content to the Client's website.  The SEO Consultant may also use a third-party Website Content creation service to meet the Client's Website Content needs. In the event a third-party is used, the SEO Consultant shall pay the third-party Website Content creator all associated fees from the Billing Rate.
5. Client Obligations.
5.1. Representations and Warranties. The Client represents and warrants as follows:
a) The Client has not engaged in Black Hat SEO tactics at the website, URL, in an effort to gain traffic in the past.
b) The Client has the power and authority to sign, deliver, and perform this Agreement.
c) The Client has taken all necessary action to authorize the signing, delivery, and performance of this Agreement.
d) This Agreement has been duly signed by the Client, or its authorized representative or agent, and constitutes its legal, valid, and binding obligation. It is enforceable against the Client in accordance with its terms.
5.2. Covenants. The Client covenants to:
a) Provide administration or backend access to the SEO Consultant.
b) Provide an email at the Client's website, www.winchesters.ca, for purposes of backlink building or otherwise representing the Client for the purposes of SEO.
c) Allow the SEO Consultant to make changes to the website's underlying code for the purpose of optimization.
d) Provide the SEO Consultant with a list of all third-party developers of the website for the purpose of contacting them to improve the website's performance in the search engines
e) Provide the SEO Consultant with electronic files of all promotional or branding materials, i.e., logos, graphics, etc., for the purpose of creating new promotional materials.
6. SEO Consultant Obligations.
6.1. Representations and Warranties. The SEO Consultant represents and warrants as follows:
a) The SEO Consultant will not engage in Black Hat SEO tactics at the website, URL, in an effort to gain traffic in the future.
b) The SEO Consultant has the power and authority to sign, deliver, and perform this Agreement.
c) The SEO Consultant has taken all necessary action to authorize the signing, delivery, and performance of this Agreement.
d) This Agreement has been duly signed by the SEO Consultant, or its authorized representative or agent, and constitutes its legal, valid, and binding obligation. It is enforceable against the SEO Consultant in accordance with its terms.
6.2. Covenants. The SEO Consultant covenants to:
a) Use White Hat SEO tactics and accepted practices to improve search engine rankings.
b) Develop a strategy to improve the flow of targeted traffic to your website.
c) Provide regular reports and analysis of traffic to your website.
6.3. Disclaimer of Warranty. The SEO Consultant is providing services "AS IS", and disclaims all warranties, express or implied, including, without limitation, the warranties of merchantability, fitness for a particular purpose, and non-infringement. The SEO Consultant provides recommendations regarding current White Hat search engine optimization tactics that, in theory, should improve your website's performance in search engine rankings. However, the SEO Consultant is not responsible for search engine rankings, the algorithms used by major search engines to rank web pages or other processes of third-party search engines. The SEO Consultant cannot predict future search engine algorithm changes; therefore, the SEO Consultant cannot guarantee results such as placing your website as the number one search result for specific keywords or to maintain a position within the top 10 search results.
7. Intellectual Property. 
The SEO Consultant may write code or create other intellectual property as part of this Agreement.
7.1. Website Content. The Client shall own the copyright to all Website Content created to optimize the Client's website.
7.2. Code; Non-Website Content. The SEO Consultant shall have all rights in all SEO related intellectual property that may be created by the SEO Consultant in the process of optimizing the Client's website for search engines, including, but not limited to, website code, non-website content, strategies, methods of operations, or any process, idea, or other SEO related intellectual property.
8. Term.
8.1. Termination. This Agreement terminates when the SEO Consultant has performed all services to the satisfaction of the Client and the Client has paid all fees as mentioned in section 3.
8.2 Termination for Cause; Material Breach. Despite section 8.1, a party may terminate this Agreement by giving 10 Business Days notice to the other party, if that latter party materially misrepresented a fact or materially breaches a warranty or covenant. In that event, the terminating party has all rights and remedies that law and equity provide.
9. General Provisions.
9.1. Governing Law; Forum Selection. The laws of the Province of Ontario govern all matters relating to this Agreement. Any dispute will be resolved in the Ontario Provincial Court.
9.2. Successors and Assigns. This Agreement binds and benefits the parties and their respective permitted successors and assigns.
9.3. Notices. The parties must send all notices in writing and give all consent in writing. A notice or consent occurs is effective when the intended recipient receives it. For the purposes of this agreement, notice shall be provided to the client at the client's primary email. Notice shall be provided to the SEO Consultant at the SEO Consultant's primary email.
9.4. Merger. This Agreement is the final, complete, and exclusive statement of the parties' agreement on the matters contained in this Agreement. It supersedes all previous negotiations and agreements. The parties shall not amend this Agreement, except by an agreement in writing, signed by both parties.
To evidence the parties' agreement to this SEO Agreement, they have signed and delivered it on the Effective Date set forth in the preamble.